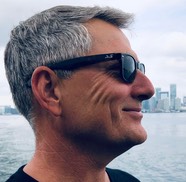 Born in Canada, I studied English and philosophy in the US (B.A. Elon College, graduate studies Wake Forest University) before moving to Germany in 1990.  
I'm a big fan of the European Union, despite all its problems. I feel privileged to reside in such a prosperous and culturally vibrant community.
Into traveling, hiking, canoeing and the arts.